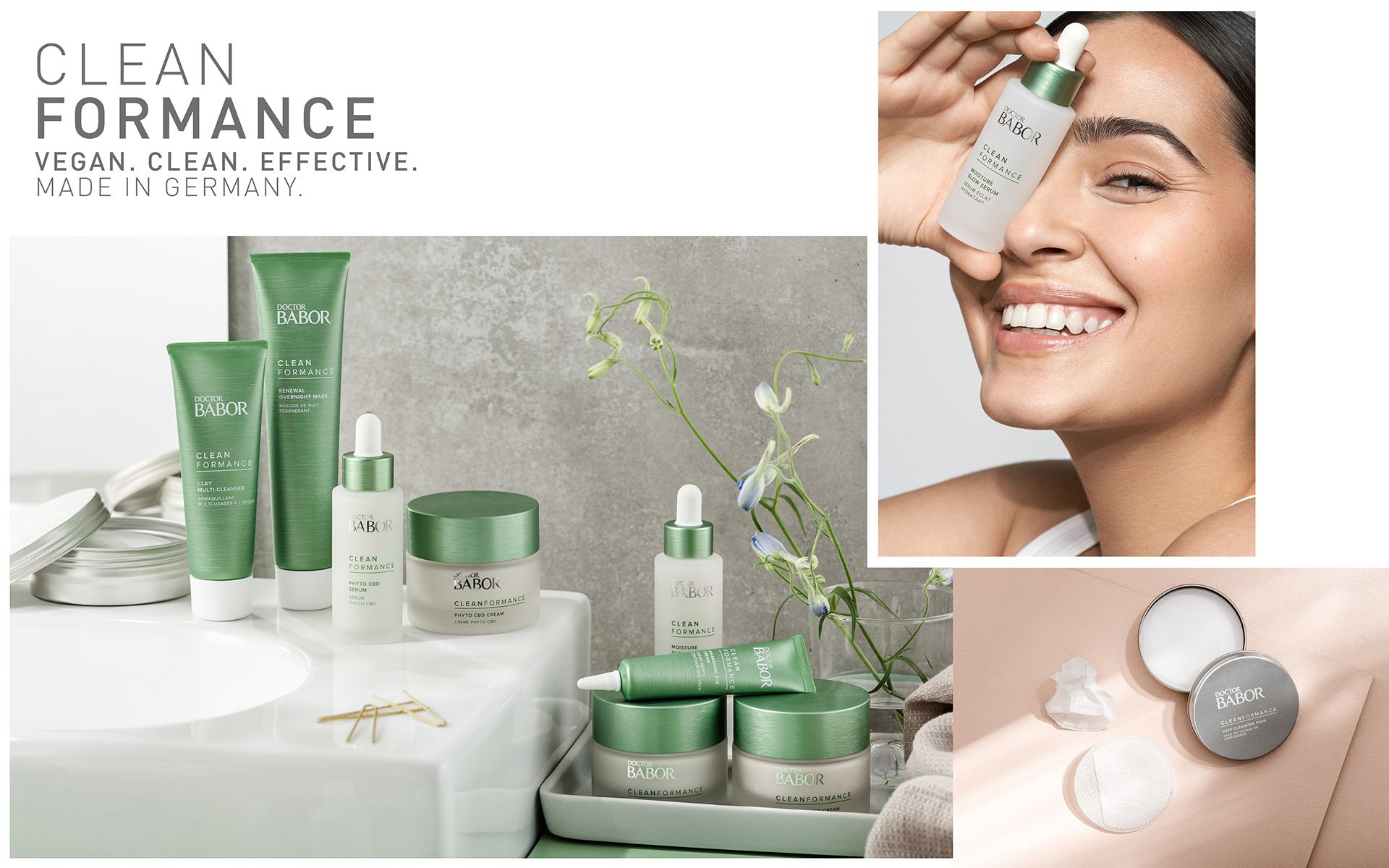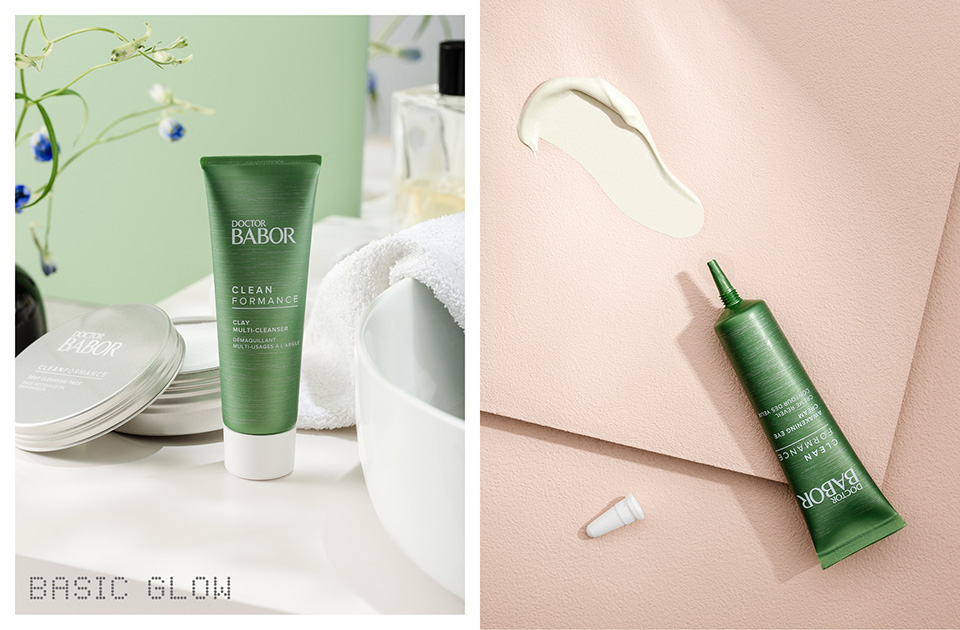 In den Warenkorb
CLEANFORMANCE
Clay Multi-Cleanser
Mild cleansing and cleansing mask in one.
$51.00* / 50 ml
In den Warenkorb
CLEANFORMANCE
Deep Cleansing Pads
Water-activated cleaning pads – Pads made of biodegradable material
$78.00* / 20 pieces
In den Warenkorb
CLEANFORMANCE
Awakening Eye Cream
Moisturizing eye cream.
$78.00* / 15 ml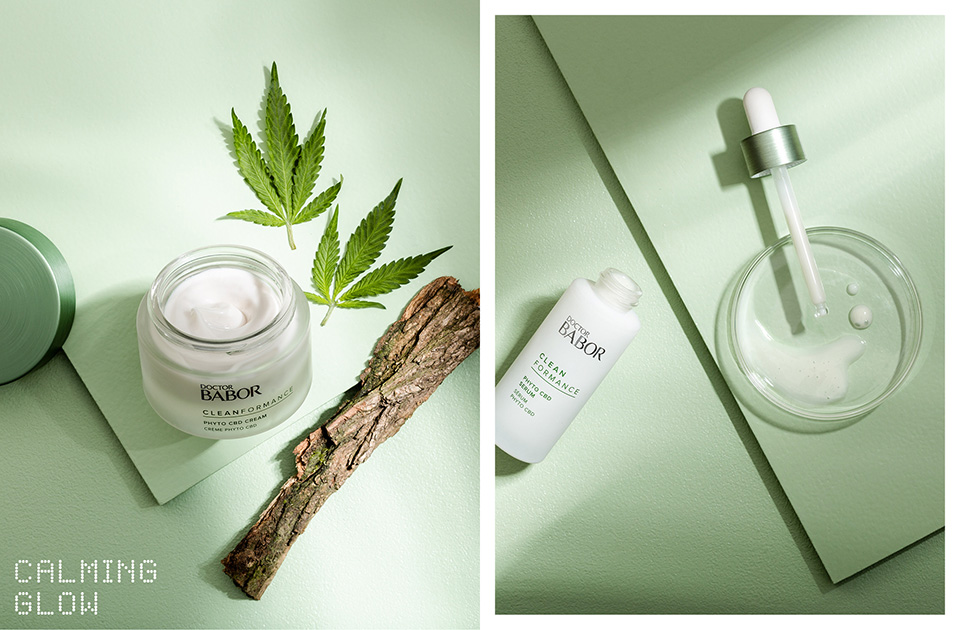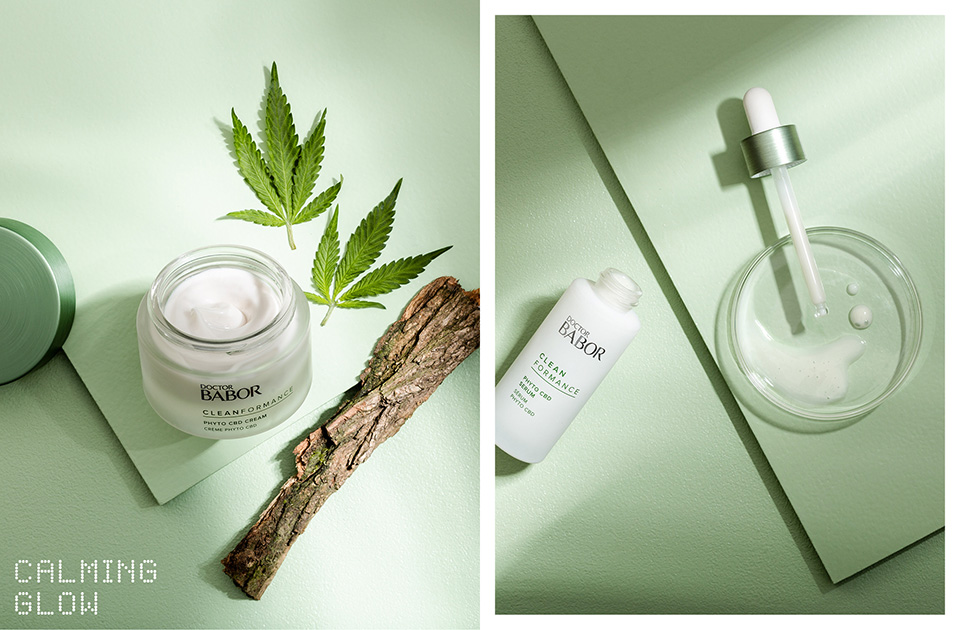 In den Warenkorb
CLEANFORMANCE
Phyto Serum
Soothing serum with cannabidiol (CBD) - 98 % ingredients of natural origin
$112.00* / 30 ml
In den Warenkorb
CLEANFORMANCE
Phyto Cream
Soothing facial cream with cannabidiol (CBD) – 98 % ingredients of natural origin
$112.00* / 50 ml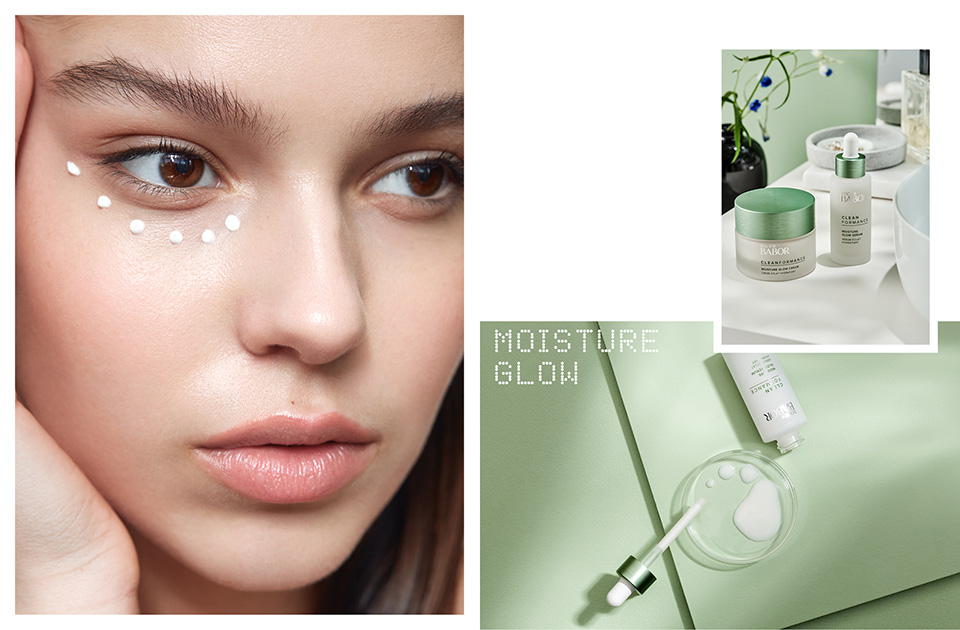 In den Warenkorb
CLEANFORMANCE
Moisture Glow Serum
Moisturizing Serum – 98 % ingredients of natural origin
$104.00* / 30 ml
In den Warenkorb
CLEANFORMANCE
Moisture Glow Gel-Cream
Rapidly absorbing facial cream – 98 % ingredients of natural origin
$104.00* / 50 ml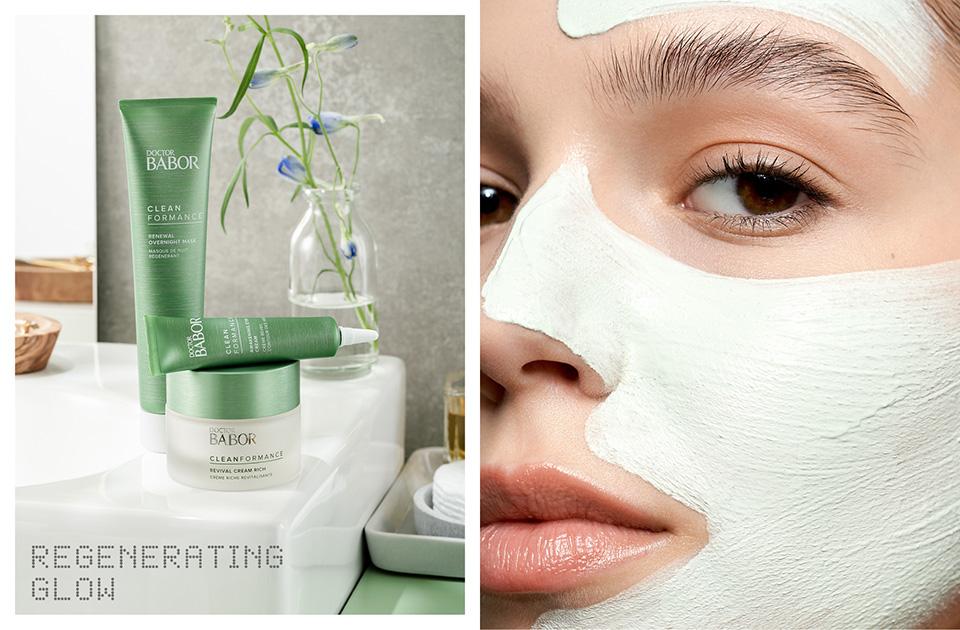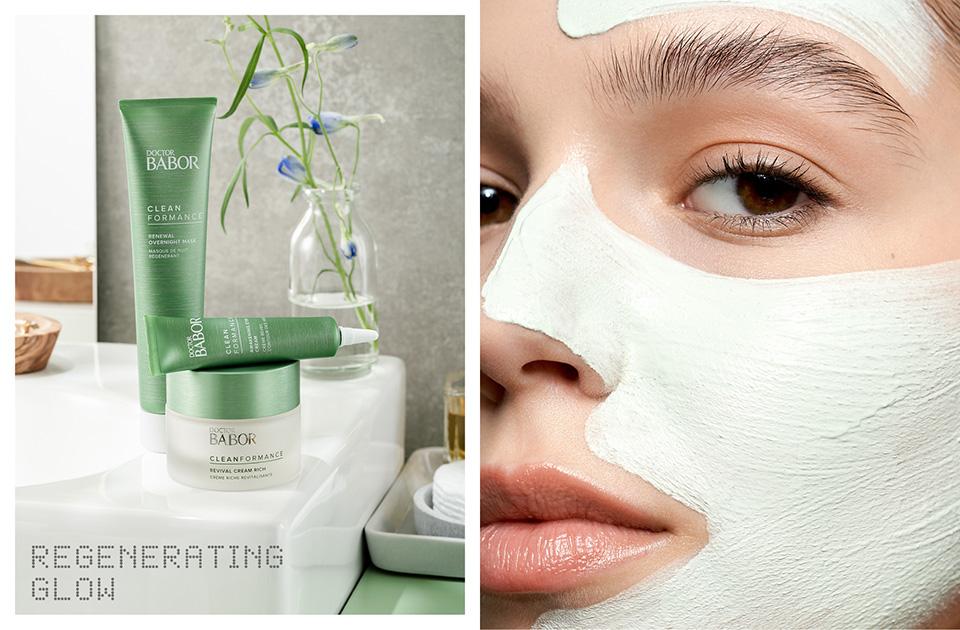 In den Warenkorb
CLEANFORMANCE
Revival Cream Rich
Rich facial cream – 98 % ingredients of natural origin.
$130.00* / 50 ml
In den Warenkorb
CLEANFORMANCE
Renewal Overnight Mask
Rich facial mask with 97% ingredients of natural origin.
$78.00* / 75 ml

How should I apply the Cleanformance products?
Step 1: Cleanse your face – including your neck and décolleté.
Step 2: Put the serum in the palm of your hand, apply to your face, and gently press the product into the skin.
Step 3: Use your fingertips to gently pat the eye care product into your skin.
Step 4: Apply the cream. Your skin will appreciate the extra dose of nourishment that a once or twice weekly treatment with the evening mask provides.
What is the shelf life of Cleanformance products?
After opening, the products can be used for twelve months. By the way, the little symbol on the jar also indicates product shelf life.
Should I use the entire series? Or is using the individual products also a good option?
The Cleanformance products have been designed to work together in perfect harmony. The most effective results are thus achieved when you use the complete line. However, your skin will also enjoy a special Cleanformance highlight product.
Can men use the Cleanformance products, too?
Of course.
Cleanformance – up to 95 – 98% natural ingredients. But what about the other 2 to 5%?
Some excipients used in our basic Cleanformance formula are designed in the laboratory. These include such things as sodium hydroxide and citric acid. We need these ingredients to establish the proper pH balance. All excipients are present in the smallest quantities required for the performance and safety of the product.
What are the main active ingredients of the Cleanformance range? What effects do they have?
The focus of Cleanformance is on effective prebiotics and probiotics that balance the skin's microbiome. Prebiotics and probiotics strengthen this natural skin barrier and act like a tiny protective shield against environmental stressors. The antioxidant and highly regenerative properties of an extract derived from red maple bark protect the skin, imparting greater elasticity and resilience. Incidentally, this extract is the very first fully sustainable and clinically tested cosmetic ingredient derived from recycled red maple bark.
What makes the microbiome so important?
The skin microbiome is made up of a wealth of very diverse microorganisms that perform an important function for the skin barrier and have powerful effects on the condition of the skin. Healthy skin is characterised by an intact skin barrier and a well balanced skin microbiome – and only healthy skin is beautiful skin.
What are pre- and probiotics and which ones are contained in Cleanformance?
Prebiotics are substances that support our skin's microorganisms and thus keep the microbiome in balance. This is what forms our skin's natural protective shield. Cleanformance contains biotechnologically derived yeast proteins. They support the skin microbiome and stimulate the synthesis of lipids in the epidermis. Probiotics are ingredients that are produced with the help of microorganisms that are otherwise found in probiotic foods and that are also beneficial for our skin. Cleanformance contains a biotechnologically derived active substance from lactic acid-producing bacteria that improves the quality and density of the epidermis and stimulates skin regeneration.
Why is an antioxidant effect important?
External influences are to blame for more than 80 per cent of our skin's ageing process. Protecting the skin by providing it with antioxidants will prolong its youthful glow. That's why Cleanformance contains an extract of red maple bark.
What products does the Cleanformance range include and for which skin type are they most appropriate?
Cleanformance consists of two cleansing products for all skin types and three creams and serums: one for dehydrated and combination skin, one for sensitive or irritated skin, and one for demanding, tired looking skin. On top of that, there is also a special product for the eyes as well as an Overnight Mask.
Are the Cleanformance products vegan?
You bet! They are completely free of animal-based ingredients and milk-based ingredients such as lactose.
Is Cleanformance gluten-free?
Yes!
Do the Cleanformance products contain silicones?
No.
Does Cleanformance contain parabens or mineral oils?
No.
Do the Cleanformance products contain microplastics?
No.
Do the Cleanformance products contain synthetic fragrances?
No.
Where are the creams and serums for Cleanformance produced?
They are all manufactured at the BABOR headquarters in Aachen – made in Germany.
Is the packaging recycled?
All of the plastic tubes are made from 30% recycled plastic and the collapsible boxes are made from recycled paper. The glass is – of course – recyclable.
Does BABOR support the environment through Cleanformance?
BABOR's production is carbon neutral and the company pursues a Green Agenda, a road map for a more sustainable future. In concrete terms for Cleanformance this means: BABOR plants a tree near its headquarters for every Cleanformance product purchased.
What's "clean" about DOCTOR BABOR CLEANFORMANCE?
For BABOR, clean beauty means maximum transparency, maximum reliability, and maximum performance. The new DOCTOR BABOR CLEANFORMANCE line transforms this conviction into a unique product range. The ingredients are formulated down to the milligram to ensure that the best results are achieved. Just like all BABOR products, they are made in Germany. Production at the headquarters in Aachen is sustainable, and visitors can even view parts of the production from a glass-enclosed balcony. DOCTOR BABOR CLEANFORMANCE is the first product to combine less with more: "free of" meets maximum performance. DOCTOR BABOR CLEANFORMANCE contains as much as 98% natural ingredients, is vegan, and is free of animal-based ingredients, gluten, lactose, silicone, parabens, mineral oils, microplastics, and synthetic fragrances. The products, which contain pre- and probiotics, also deliver the time-tested BABOR beauty performance. That's what we call clean.
Clean beauty is all about certainty – for the user and for the environment. And about pure, "honest" products. Incidentally, that's nothing new for BABOR: BABOR has focused on transparency and natural performance since its foundation in 1956. After all, the company started out as "Biomedizinische Naturkosmetik Dr. B" (Biomedical Natural Cosmetics Dr. B).
Why is clean beauty such a hot trend right now?
Anyone purchasing cosmetics today wants to buy consciously and be well informed. But it's not that simple. Europe is already well advanced when it comes to "clean creaming". The European Cosmetics Directive (EU 1223/2009) regulates the use of major cosmetic ingredients such as UV filters, preservatives, and colorants. And the list of banned substances (Annex II) currently includes more than 1,300 substances. Needless to say, at BABOR we always adhere to these regulations. In the US, for instance, there is no official list. There the focus is on regulation through the market by monitoring finished products. A sense of uncertainty has emerged that has established clean beauty as a trend.