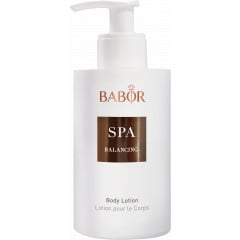 A light, cossetting body lotion with a fragrance composition of bergamot, cedarwood...
Balancing
BABOR SPA BALANCING gives you inner strength and velvety-soft skin. Stem cell extracts of Champagne pear strengthen the skin cells, while precious argan oil supports the skin's natural protective lipid barrier, and a warm, woody fragrance creates a sense of inner balance. A chance for you to recharge your batteries and connect with your inner being.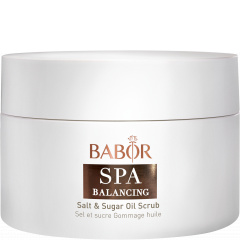 Balancing Salt & Sugar Oil Scrub removes superficial dead skin cells gently yet...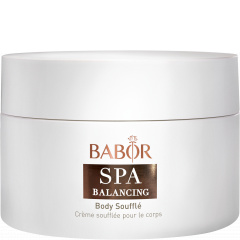 A rich body cream with a soft, melting texture and a fragrance composition of...