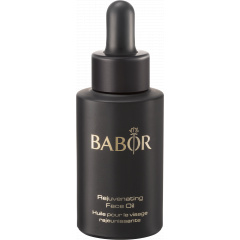 An exclusive face oil suitable for any skin that needs an extra boost of moisture and...
The Classics from BABOR – Original. Effective. Adored.
The BABOR Classics range brings together creams which, over the years, have established themselves as our customers' favorite products. The selected active ingredients, which include vitamins, and enriching argan oil and glutathione, are tailored to different skin requirements, such as dry skin or skin in need of regeneration, and lend the skin a fresh, youthful glow.