Lifting and anti-aging at the highest level.
HSR Lifting is a luxurious, anti-wrinkle skincare range suitable for all skin types. It counteracts the most important causes of wrinkle formation: the loss of volume and elasticity, the slowing down of the skin's metabolism and the hardening of the dermal matrix. Five high-performance active ingredients are perfectly combined to combat all types of wrinkles and loss of skin tone. This innovative range of precision skincare products with a firming effect ensures skin looks smoother, more elastic and more youthful.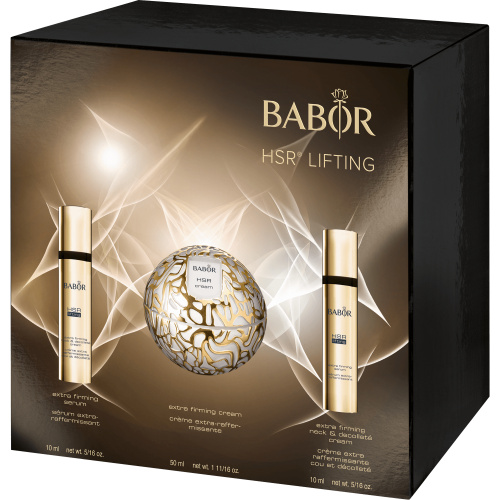 Give away beauty. Exclusive HSR Lifting Christmas set at a special price.
$224.00*

3 pieces in the set