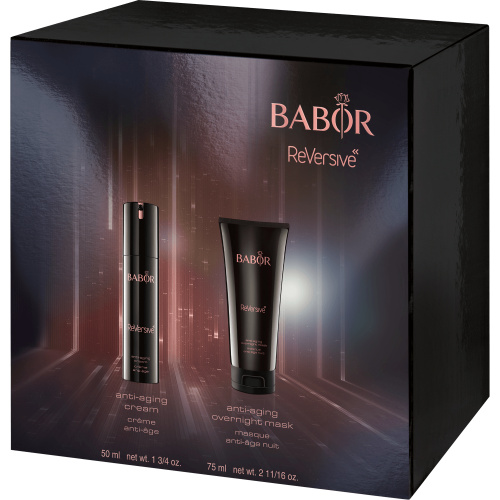 Exclusive ReVersive Christmas set at a special price. Includes the original sizes of...
$410.00*

2 pieces in the set
Time reverse skin care with the revolutionary RE-YOUTH COMPLEX.
REVERSIVE is an anti-aging skincare range with the Anti-Aging Serie mit Re-Youth Complex, which retains the individual beauty of your skin and makes minor flaws vanish from sight. The Re-Youth ComplexE-YOUTH COMPLEX has an instant, smoothing effect. Based on modern, high-performance active ingredients that keep cells younger for longer, it has an activating effect and gives the skin added soluminosity and radiance. At the same, it increases cellular resistance to stress. Skin discoloration and unevenness are reduced, leaving the complexion looking firmer and smoother, with a fresh, youthful glow.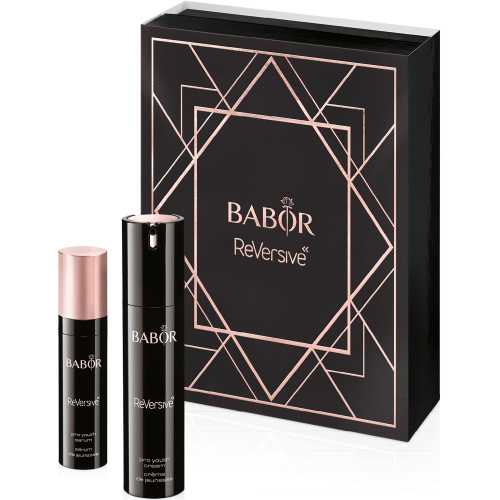 Give the gift of luxury. Exclusive ReVersive gift set at a special price.
$410.00*

2 pieces in the set