The secret of eternal youth, born from the depths of the ocean.
SeaCreation is BABOR's luxury anti-aging skincare range containing precious active ingredients obtained from the deep sea. The Sea-telligent Complex improves skin functions, protects the skin against premature aging and demonstrably reduces existing signs of aging. The result is renewed beauty: the depths of lines is significantly reduced, and the skin is visibly firmer. Facial contours appear firmer and more defined. The complexion is left looking energized and visibly rejuvenated, and has a fresh rosy glow.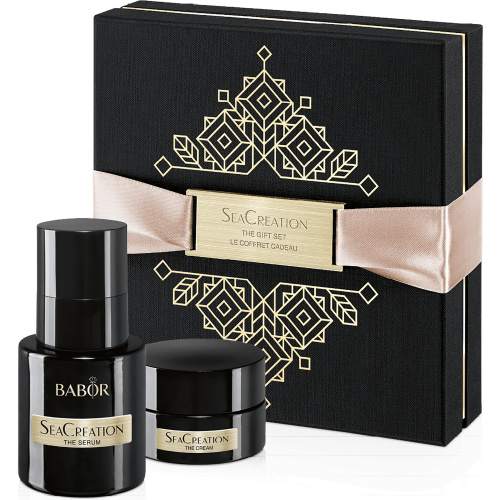 For all of you who are looking for something very special. Exclusive SeaCreation gift...
$600.00*

2 pieces in the set